Supporting local keeps money in your community,
this holiday season it is more important than ever!
This year has been a struggle for many small businesses and with the growing number of Covid-19 cases across Ontario we may be soon looking at another lockdown – right in time for the holidays. Many businesses make higher profits in the holiday season and without their regular boost many may not have the means to make it through this second lockdown. This is where we as a community need to make a conscious decision to choose to support our community, our businesses, our neighbours and our families.
Ways to support local: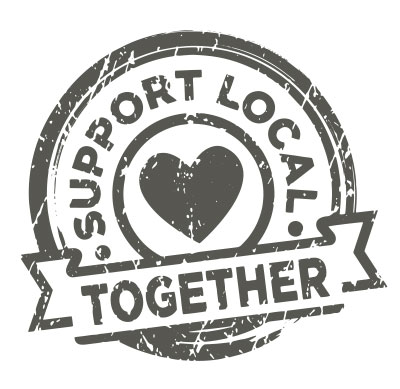 1. Make the Decision –
It can be so easy to do our Christmas shopping online by simply clicking a button or perhaps you run to the toy department of a big box store while out shopping for essential items. While these large companies are making record profits, our local businesses are suffering due to the restrictions being put on them. Make the effort, most of these businesses are still open, offering alternative options to collect goods including online shopping, curbside pickup and even delivery within the local area.
2.Buy from Local companies –
Simply the easiest way is being mindful of where you are purchasing, shopping through local companies helps to support the community, many of these companies have supported each other and us through the years,  it's time to send the support back.
3. Buy a gift Card –
Let's be honest, cash is probably really what most small companies really need right now, invest in these companies by buying a gift card to use when things are opened up again. Some ideas of unique places: yoga studios, spas, float services, flower shops, clothing retailers or travel agencies.
4. Order from a local Restaurant –
While restaurants are open think about dining-in responsibly – some places are even offering heated patios. Hospitality & service staff have been massively affected by restaurant closures and limited seating, tip well if you can afford it. If your more comfortable at home, take out is a great way to enjoy some great food in the comfort of your own home.
5. Take an online class –
At home with extra time? Maybe it's time to take a class to update a skill or learn something you've never tried before.
It's the giving season, this year we may not have as many places to go or people to visit but you can still share in the spirit of the season by supporting local – Have a safe and happy holiday! Cheers to a bright and prosperous 2021!
;